July 12, 2019
Posted by:

Uwadone Raphael

Category:

Business Services, Construction, Oil and Gas, Products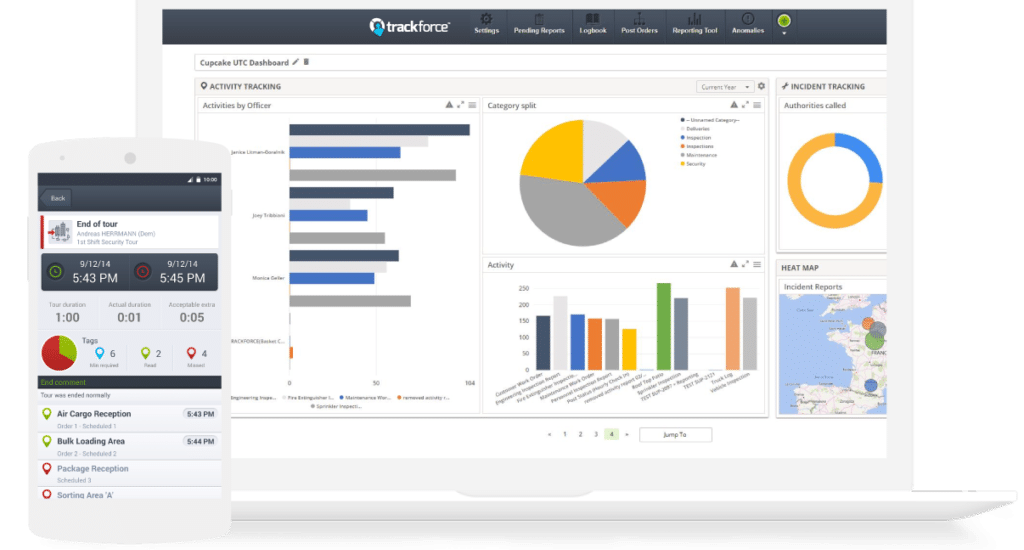 Enterprise resource planning or ERP software is an integrated system that manages business processes, such as sales, purchasing, accounting, human resource, customer support, CRM and inventory. They are designed to provide all necessary tasks for a business to complete transactions or make products, from start to finish. Efficiently combining aspects, such as funds, employers, supplies, and communication, and it shares information with all employees as it is needed.
Enterprise Resource Planning (ERP), enables manufacturers to have thorough insight and visibility into their operation. The software makes easy information dissemination, data integration, and business planning within an enterprise, which is extremely beneficial to manufacturers that are seeking to boost profits and cut costs within their manufacturing operation.
Key features of ERP
The ERP system integrates varied organizational systems and facilitates error-free transactions and production, thereby enhancing the organization's efficiency. Some of the key features of a fully functional ERP software
Integration
Automation
Tracking and monitoring
Accounting
Customer management
Limitations Of ERP
ERP is usually referred to as a category of business management software that an organization can use to collect, store, manage, and interpret data from these many business activities. But it has its limitations to a business, especially a growing business. Some of the limitations of ERP are;
Training Inefficiency
When companies don't properly train their employees to competently make use of the ERP software, it could result in inadequate cognizance of the particular Enterprise Resource Planning vendor package being utilized. Inadequate training may lead to mishandling of the technology by employees, which results in the loss of valuable information.
Cost intensive
Enterprise Resource Planning (ERP) is a costly software alone, and setting up the software as well can be quite cost intensive also. Depending on the scope and complexity of the company, the pricing can vary, as computer hardware, updated network equipment and security software are all necessary for implementation of proper ERP software.
High Implementation Time
Installation and training time may disturb the functionality of the organization and could impose a huge risk of loss of potential business in that particular period.
Benefits Of Enterprise Resource Planning (ERP)
Enterprise resource planning systems are an asset for many organizations. They produce easy-to-understand trends. They make your business run smoother by unifying and protecting your information. With these and many more capabilities, ERP systems makes your day-to-day operations and long-term planning more efficient. Here are some of the benefits of ERP benefits when implementing this type of software:
Focused IT costs – Instead of spending resources on multiple systems that all need dedicated staff, infrastructure, support teams and licenses, you can focus all these costs into one ERP. This can significantly unify your IT costs and improve efficiency
Total Process visibility
ERP brings about clarity. Allowing you total access to every important process in your business by making data from every department easily accessible to you and your senior management. With the employee data so easily accessible, it aids in collaborative work and a streamlined completion of tasks
Improved Reporting and Monitoring
Implementing an ERP suite across departments means your organization has a single, unified reporting system for every process. This software gives you the ability to analyze and compare functions across departments, without the hassle of multiple spreadsheets and emails.
Improved efficiency
ERP can reduce the time and effort required by your workforce to carry out their daily activities. Properly implemented, an ERP can greatly reduce or eliminate repetitive manual processes, thus freeing up team members to focus on revenue-affecting tasks.
Standardized Processes
ERP allows businesses to standardize their own processes and systems, which further enhances productivity and efficiency. These processes deliver consistent results that allow you to continually improve the way in which you operate your organization.
ERP's reporting capabilities help you target your business's weaknesses, ensuring stronger performance over time. Providing detailed reports that are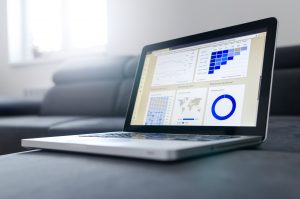 intuitive, actionable and relevant. CloudWare Technologies can provide an effective ERP software for your specific business that would allow complete traceability, ensuring every error, inconsistency and questionable process can be traced, corrected and prevented. Try CloudWare Technologies Today!