With the help of our public sector accounting software solutions you can manage your business operations, track invoices as well as payments, inventory, and more in an integrated way from our single application.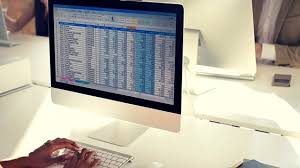 Get started with Us today.
Some features of  Public Sector Accounting Software Solutions
Billing & Invoicing systems: Billing and invoicing systems complete your business' basic, day-to-day tasks, including check writing and also informing your customers about their due payments.
Payroll management systems.

Enterprise resource planning systems.

Time & Expense management systems
and other Features.
Benefits of Public Sector Accounting Software Solutions
End-to-end accounting: Our public sector accounting software solution helps you from negotiating deals, to raising sales orders and also with your invoicing.

Easy

collaboration: With role-based access available on our public sector accounting software solution, you can add your colleagues as well as your accountant to your organisation so that you and your team can log time, view reports and also manage your accounts.
Integrated platform: As your business grows, our accounting solution helps you manage and also run every aspect of your business from wherever you are effectively.
Report Automation:Furthermore ,your debtors and creditors as well as profit and loss, customer accounts, inventory counts can be automated .
Reduce Human Error : By deploying our account software solution your calculations has a  very low chance of errors.Provide your business with accurate data easily.
Organization-t is easy to lose or forget about invoices, especially when they are prepared manually but when you deploy our accounting solution your data will be kept in organized.
You can also check our Public Sector Budgeting Software Solution.Click Here
Let's get started with this solution.
Didn't Find What You Were Looking For?
Feel Free to share with us an idea of what you are looking for. We are poised to either upgrading existing solution to meet that need or developing/deploying something unique that will proffer the exact solution that you had in mind.