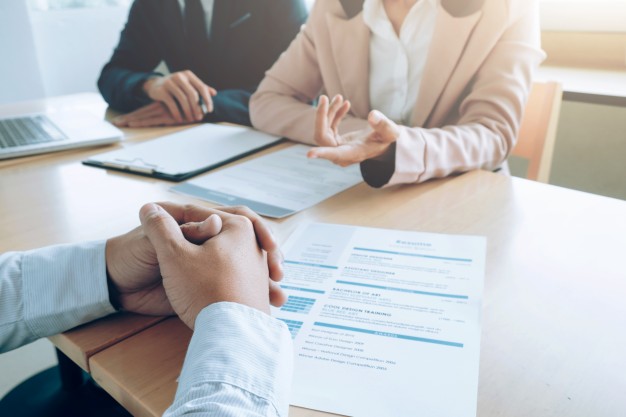 Human Resource Management software  saves time for managers and Human resource Officers through automation. Every Organization needs an easy means  to Manage employee Information and every other Human Resource related task. Also, it assist HR Managers to coordinate processes easily, and  allow for better planning, budget management, and decision making.
Human Resource Management Software allows you to know how many employees are needed at certain times of year. Also, it helps manage historical data so that recruitment resources can be allocated and mobilized accordingly.
This Solution helps you overcome the headache of having to deal with voluminous Paperwork when you can simply carry out this processes in a few simple Clicks.

How it Helps your Business?
 Easy Personnel Tracking
Human Resource Management Software Solution helps you manage Employee database, you have all staff information in one place, Organised and always accessible.
Easily access Job information of different employees
Know Current and historical salary data
Ascertain the Status of each staff member Full time/part time status
Access Employee availability and Employment anniversaries
Manage Time and Attendance
Staff Members can also use this software to Enter the time they resumed work and the time they leave. This helps you as the Human Resource person to keep track of your Workers attendance and dedication to work.
Recruiting and Hiring
Our human resource management will assist you with all your  responsibilities throughout your  employee life cycle, beginning, of course, with recruitment and hiring. Our human resource management will help you streamline the hiring process for your HR departments with automated HR system features which will allow you perform better.
Benefit Management
Our HR Management software helps manage your employee benefits, including healthcare, Pension contributions, etc. This is a major component of this solution you need. It will facilitate your workflow and information for benefits. Additionally, permitting your employees to enroll in benefits through our human resource management software solution which will minimizes errors and extraneous work.
Performance Review
It helps you check the compliance of your workers to set Goal. In other words, it allows you review their performances and know where is lacking in task delivery. It involves a feedback mechanism that allows your workers report any difficulty they are encountering that is preventing them from carrying out tasks effectively.
Applicant Tracking
It is very useful for Recruitment purposes, the world is fully digitized. Therefore, using a HR Software can help you attract top talents. Also, this software can also assist with the interviewing and on-boarding processes for more streamlined hiring.
And so much more.
This solution is suited for any kind of business. Retail, wholesale, Government agencies or Private Company. You need an automated way to manage your Staff  without breaking a sweat.
We can help you get started, Simply Click the button below and let's deploy this Solution for you.
For a list of our other solutions, Click here
Didn't Find What You Were Looking For?We are Here for you always!
Let's Know what you need
Feel Free to share with us an idea of what you are looking for. We are poised to either upgrading existing solution to meet that need or developing/deploying something unique that will offer the exact solution that you had in mind.