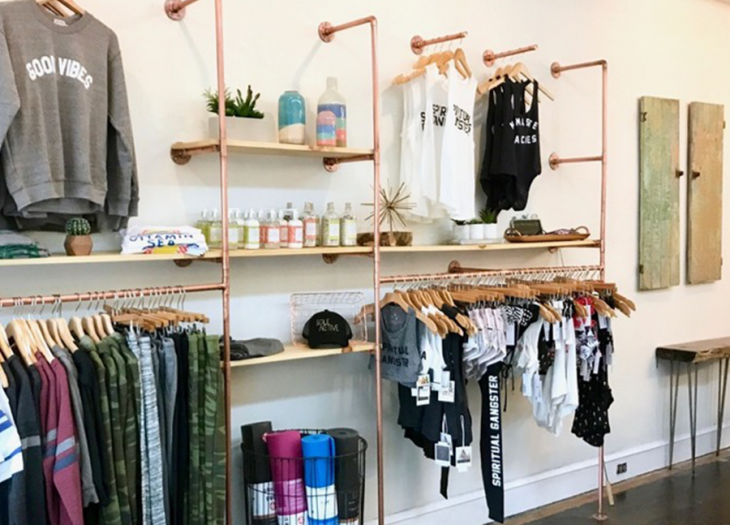 Our Clothing Store Inventory Software Solutions is the next step for your clothing store ,this saves you the stress and time of taking your inventory manually and also allows provides intuitive way of tracking ,managing and correcting your stock.
Some features  of our Clothing Inventory Software Solutions
Order Management- I

t allows you to monitor order placement and alert you for

restocking based on preset level.You can manage your stock at a cost effective-levels.
Tracking-

You can easily manage your in-stock level

and know the products have

been sold and does yet to be sold and those needed.
Purchasing Management- I

t help you process reorder and the cost and purchase

history
Sales Management- With our Cloth Inventory Software Solution you can manage your business quotation, invoicing and receipt.
Product Catalog-

You can easily group your clothes into different catalogs and

specifications
and other features…

Benefits  of Clothing Store Inventory Software Solutions
Multi-level Channel sales

– Let you consolidate other branches from your online

store.
Centralized Fulfillment –

This will allow you to process order from anywhere you

are and from any of your sales channels
Mobile Applications –

This allows to access the system and your data anywhere you a

re via the  internet
P.O.S-

You will be able to connect you POS to consolidate real-time data on order and

stock level .
Finally, Contact us and let's help you get started with our Cloth Inventory Software Solution.
Meanwhile, you can check out our other IT Solutions. 
Didn't Find What You Were Looking For?
Feel Free to ask us anything you need. We are always available and Ready to help you pick out the best IT Solution to get your Business Booming!