June 21, 2019
Posted by:

Uwadone Raphael

Category:

Advertising, Agriculture/ Farming/Agribusiness, Airlines, Attorneys/ Law Firms, Auto Dealers, Banks, Insurance, Savings and Loans, Bars and Restaurants, Business Services, Clergy & Religious Organizations, Computer Software, Construction, Defense, Education, Entertainment, Government & Public Sector, Health, Hotel, Motels and Tourism, Manufacturing, Newspapers, Magazines and Book Publishing, Oil and Gas, Others, Products, Public Relations, Radio and Television Stations, Real Estate, Services, Solutions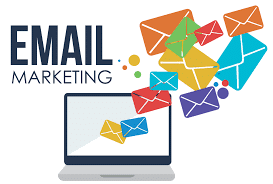 An Email Account or electronic mail account, is a virtual address for sending Messages between two or more people via an electronic device.
Communication through emails is made possible by email protocols, as they help to transmit information through the main server to the intended party. The two commonly used Email protocols are POP3 and IMAP.
POP3 (Post Office Protocol 3) provides a simple, standardized way for users to access mailboxes and download messages to their computers. POP3 downloads email from a server to a single computer, then deletes it from the server. Because your messages get downloaded to a single computer or device.
IMAP (Internet Message Access Protocol) is the more recommended option because it allows you to check your emails from multiple devices, such as a work laptop, a home computer, or a tablet, smartphone, or other mobile device.
With the growing Demand of Emails, It can be a challenge to find a Favorable email service provider at no cost that balances the right features with usability.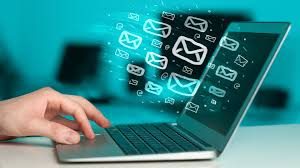 FREE EMAIL SERVICES AND SOME OF THEIR UNIQUE FEATURES:
GMAIL (Google Mail) – 15 GB Mail storage space and enables other google suites functionalities like video conferencing, chatting and file sharing.
AOL (America Online) – One of the most unique and fascinating feature of AOL is, it gives unlimited email storage.
Outlook – Outlook gives you a storage space of 15 GB and also allows for multiple app integration, meaning It can seamlessly connect to other Apps like, Skype, Facebook, PayPal etc
Zoho – Though as compared to the above mentioned on the list, Zoho gives just 5 GB storage space, but its unique feature is that it allows you to customize your own domain name. Meaning it doesn't have to end with @zoho.com but rather username@yourdomainname.com
Mail.com – This is also one of the free email options that doesn't have an abundance of storage space giving just 2 GB of storage, but Just like ZOHO it gives the option of a customizable domain name and also a scheduling calendar.
Yahoo! Mail – Yahoo mail allows for 1 TB email storage and its Media attachment history makes it very unique, as you can preview all media attachment you've sent Via yahoo mail.
ProtonMail – With Just 500 MB it provides you with full email encryption. For those who send sensitive messages be rest assured your messages won't be seen by just anybody and it disappears after a month.
Emails provide you with a simple, standardized way for users to access mailboxes, download messages to their computers exchange correspondence,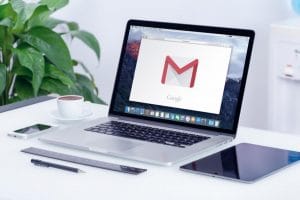 and connect both formally and informally. At CloudWare, we offer affordable email setup and other related services like email marketing and quality online mailing solutions that can further benefit you and your business of whatever scale. Try CloudWare Today!